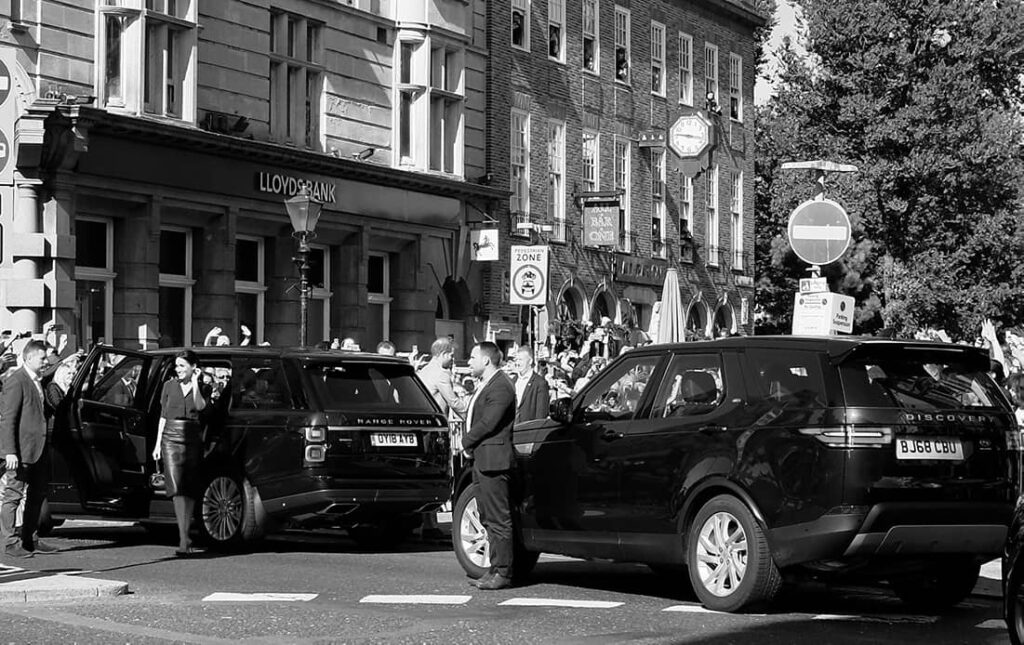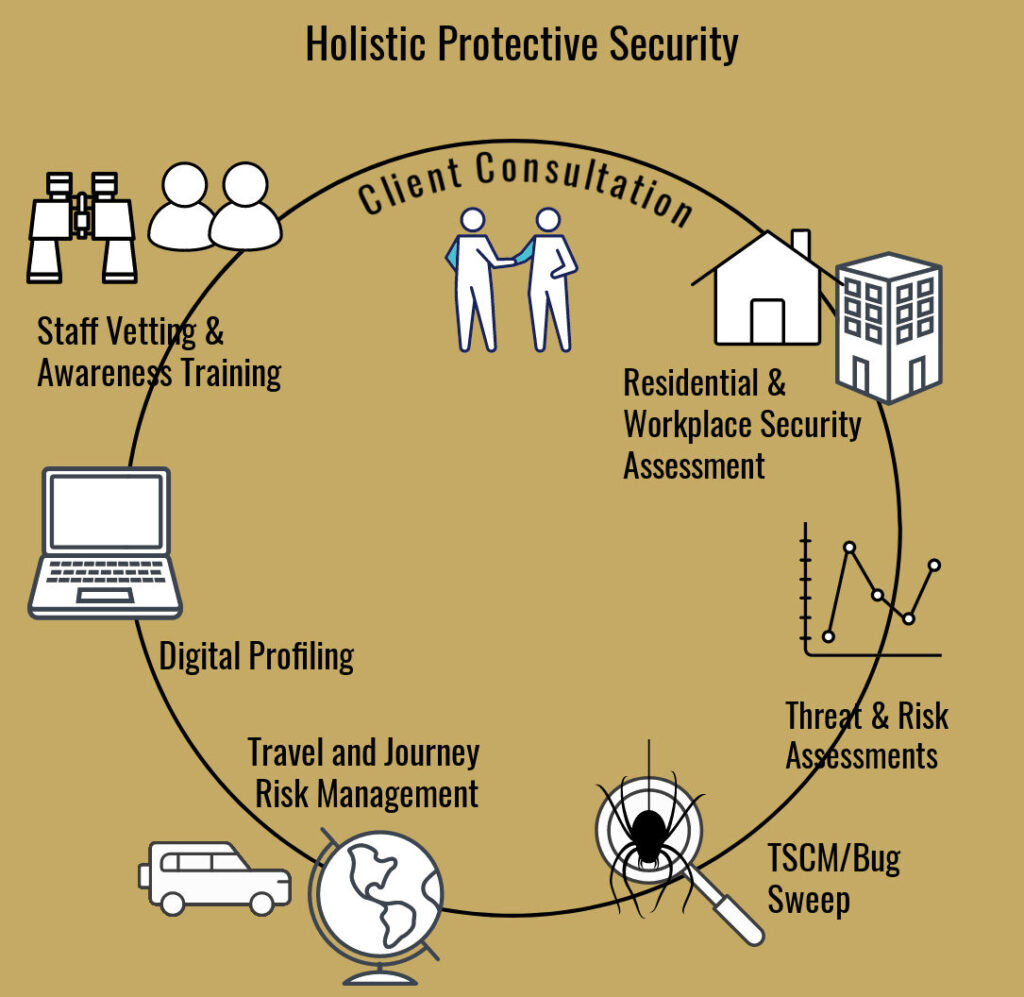 Sloane Risk Group is known for its highly reputable Close Protection, Executive Protection and VIP security service.

Our protective security team bring a wealth of operational experience enabling us to understand and address the challenges that our clients face in VIP, corporate and hostile environments, and to provide an intelligence-led service.

Close Protection, also known as Executive protection or VIP protection, is a service which has grown in popularity over recent years as people realise the risks they face and choose to invest in their safety and that of their loved ones, ensuring peace of mind from threats ranging from opportunistic crime to targeted attack.

Understanding the threats our clients face is paramount to us, and we ensure that accurate threat and risk assessments are conducted enabling us to offer the necessary levels of protective security to our clients.

We understand that people have a variety of reasons for requesting protection and we pride ourselves on our dedication, ensuring that our clients receive the right protection officer to match their requirements, personality, and lifestyle.

Our Close Protection services include:
✓ Full Close Protection Team
✓ Protective Surveillance
Full Close
Protection Team
Our Close Protection officers are all highly trained and licenced, with background in the Royal Military Police, Close Protection Unit, The Metropolitan Police, Royalty and Specialist Protection (RaSP) and Government operational departments. whose training course is amongst the most respected in the world and not available to the commercail sector.


Our full team service incorporates:
✓ 24/7 residential team for your home or office
✓ Installation of safe rooms
✓ Advance risk assessment of places to be visited
✓ Planning and conducting travel movements
✓ Providing trained executive drivers and suitable vehicles
✓ Providing designated Close Protection officers to accompany both you and your family on business and social events
✓ On-going threat assessment and mitigation
✓ Government trained counter surveillance working in support of the Close Protection team
We specialise in female Close Protection officers who have years of experience working with UHNWI's, Politicians, Royalty and their children. Many of our female officers can work discreetly and if necessary, give the appearance of a friend, nanny or PA.
If you require a more low-key presence, we recommend a single bodyguard, a male or female, highly trained and experienced to accompany you whenever you need them. They can work alongside a driver or in low-risk situations can double up as a security chauffeur.
Our Protective Surveillance officers are an elite group trained to the highest military and Government standards and derive from the few organisations who specialise in Close Protection and Surveillance.
London's Premium Close Protection Service
As a female, but also a former member of the Royal Military Police, Close Protection Unit and British Intelligence, our founder Hayley Elvins is uniquely placed to understand the needs of clients facing both high-risk threats and those who require a softer approach to protection. Our bespoke protection packages are created to offer both executives and their families the secure solutions required to live a normal life in exceptional situations.
Specialist Protection for Vulnerable Clients
We specialise in providing protection to vulnerable clients, women and children. We have an amazing team of dedicated close protection officers who are experienced with working for clients who have additional needs such as substance dependency, neuro-diversity and physical disability.




All of our Close Protection Officers are formally qualified, members of the
Security Industry Authority
All are first response medically trained, many with remote, paediatric and advanced medical qualifications.